About
Welcome to the PCBakers website! Here you can find recipes, information about upcoming bake sales, and learn how to join our little initiative.
The PCBakers organization was created in April 2022 at the Parc Científic de Barcelona (PCB). The concept behind the PCBakers was copied directly from the Incubakers group which began in 2013 at the PRBB (Incubakers Instagram).
Who are we?
We are an informal association of 50+ researchers, technicians, and other employees who work in over a dozen different groups around the PCB. Some of us like to bake, some like to help run the bake sales, but all of us enjoy eating cakes and cookies for a good cause!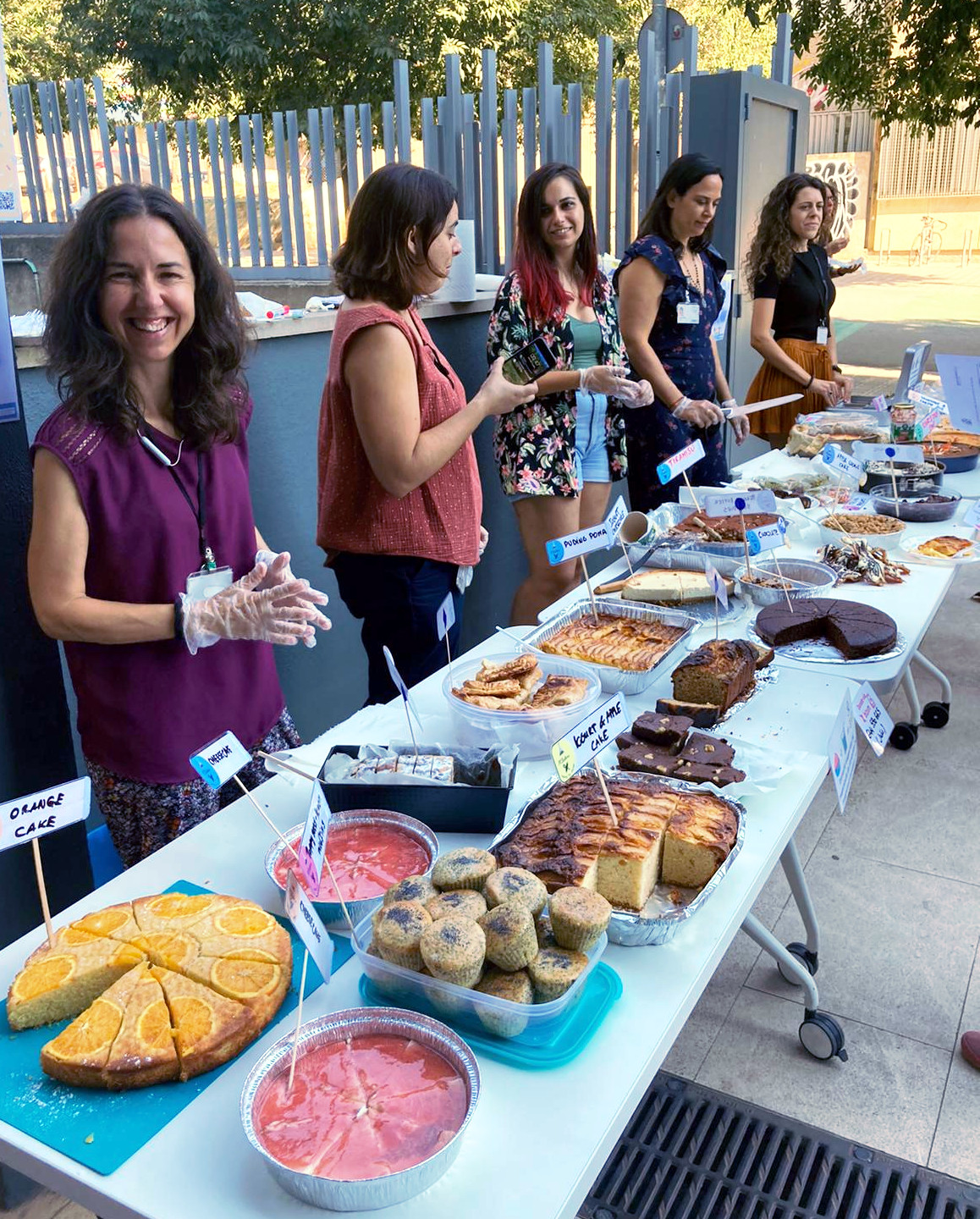 The PCBakers strive to promote inclusion and equality, and everyone is encouraged to voice their thoughts on how we can improve future bake sales.
What is a PCBakers bake sale?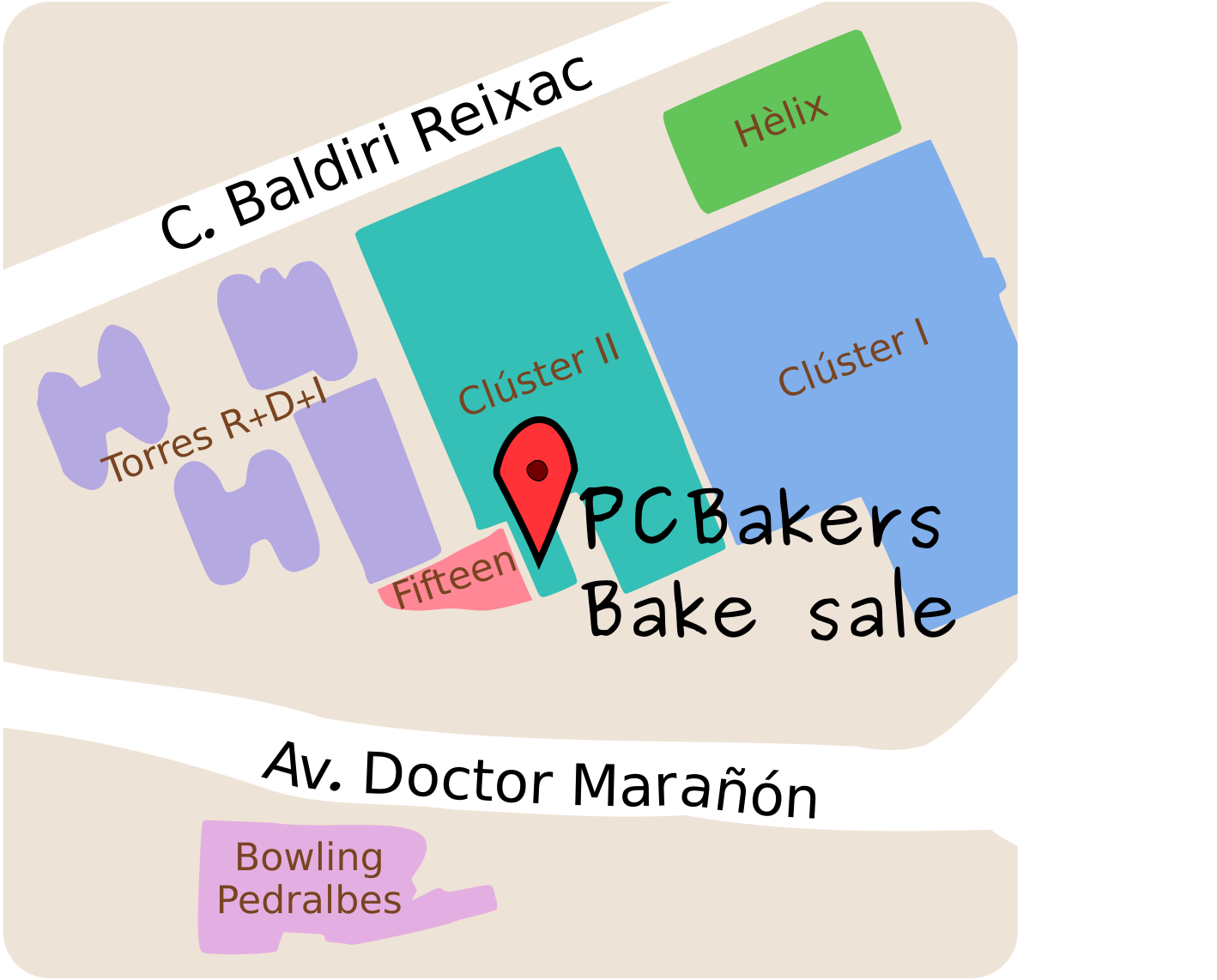 Once a month, we help to organize a charity bake sale (desayuno solidario) at the PCB, typically near one of the entrances to the Cluster I/Torres area. The whole concept revolves around the generosity of our volunteer bakers who bring their homemade pastries to the PCB. During the bake sale, a few volunteers help to portion out the food and collect donations.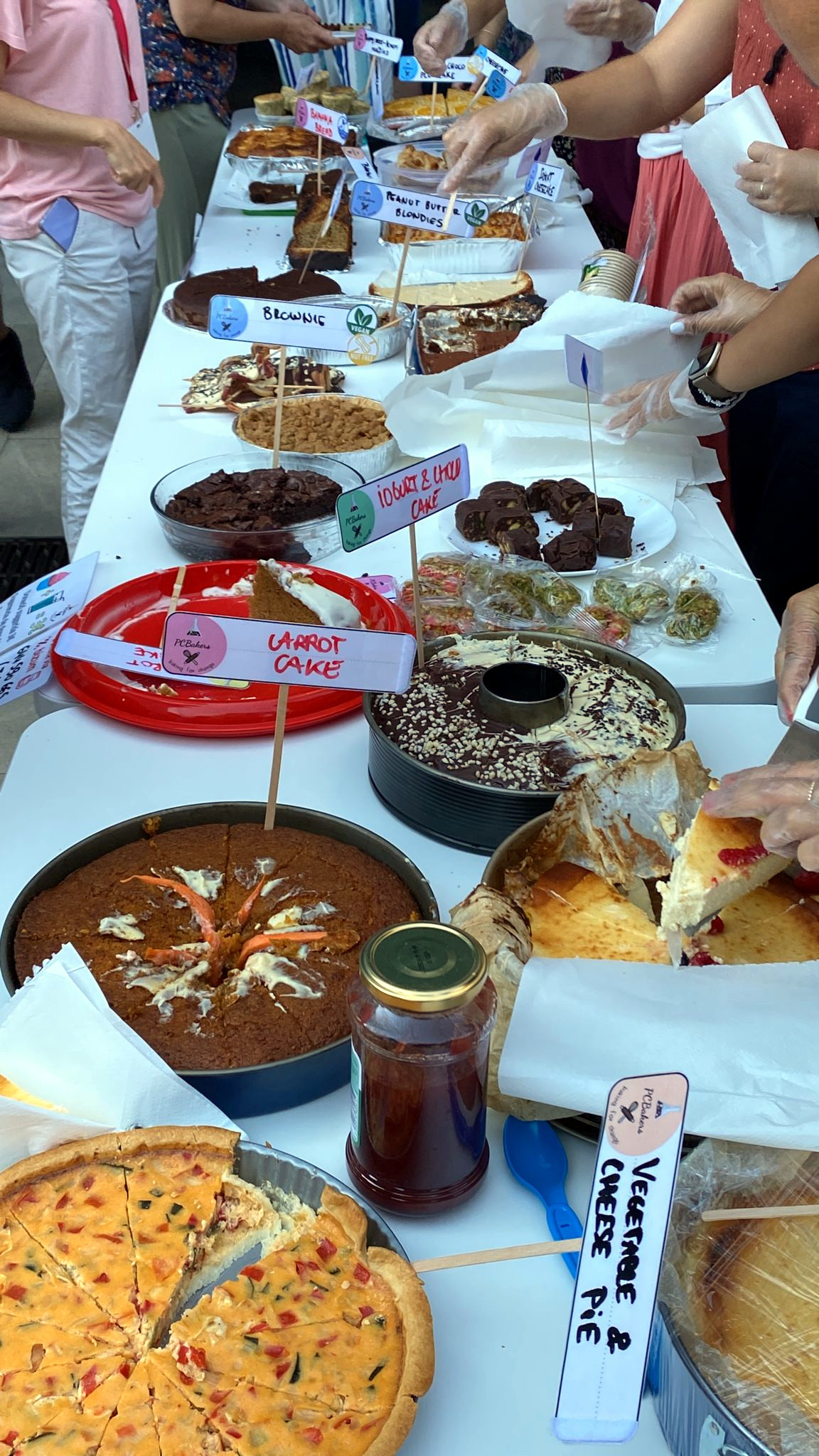 Anyone can come to enjoy a piece of these delicious baked goods, and in exchange, we request that they donate some money (€3 is suggested) towards the charity of the month. Each month the PCBakers will raise money for a different cause; anyone in the PCB can propose a charity!
Charity bake sales are a tried-and-tested method to raise money for good causes while simultaneously enjoying good food and meeting new faces at the PCB who you otherwise might never see in your daily routine. Our first bake sale in May 2022 raised over 1000 Euros for charity!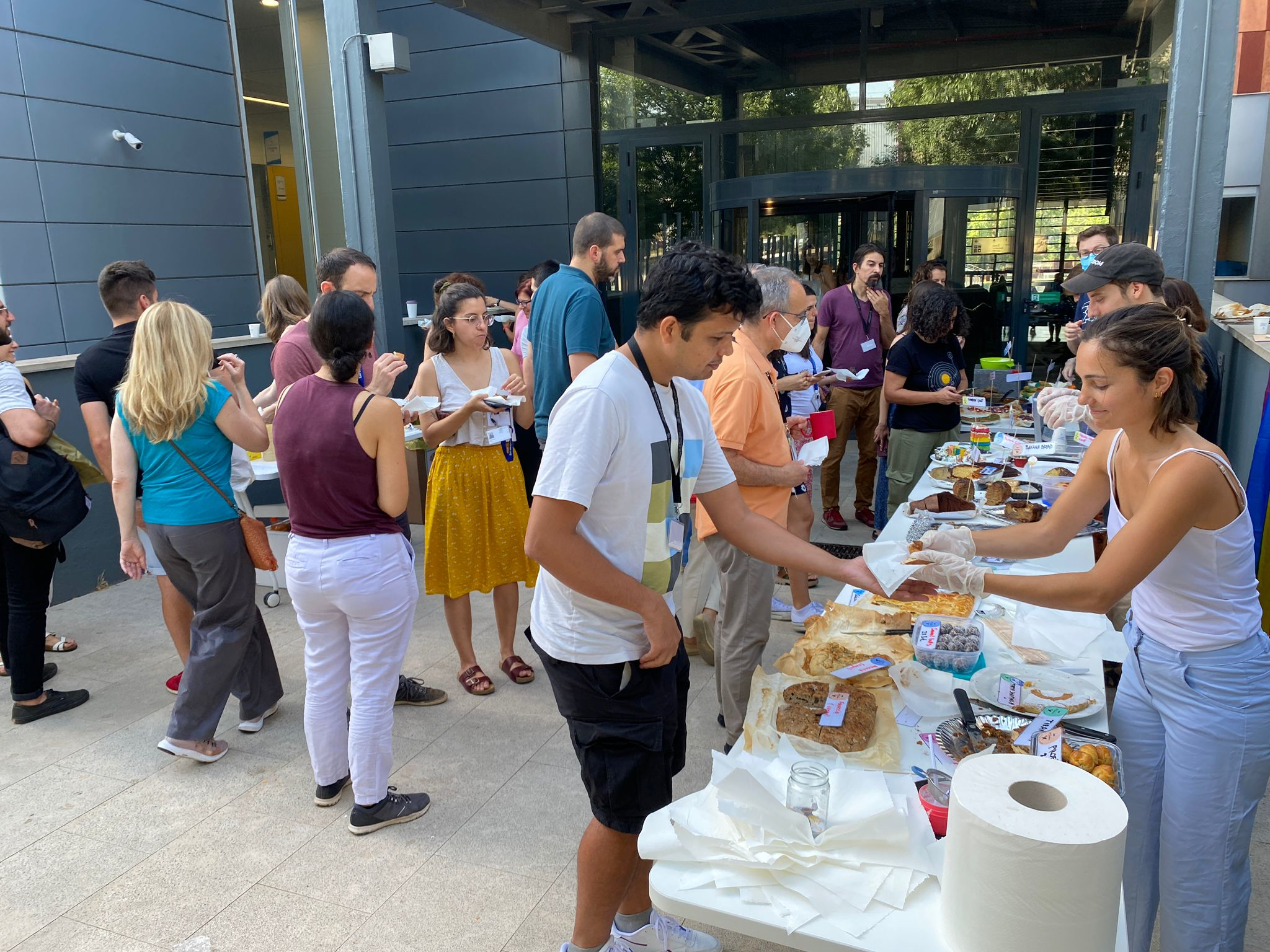 Upcoming events will be announced via the PCB internal newsletter T'Interessa, on the home page of this website, and through some organizations' internal mailing lists. To make sure that you never miss a bake sale, you can sign up to our Google Group.
How does it work?
Any individual or group from the PCB can propose a cause by contacting the PCBakers Organizers. After the PCBakers Organizers coordinate with you to confirm a date for your bake sale, then you and your group will be responsible for organizing and running the bake sale on that date. At the end of each bake sale, we announce how much money was raised, and send 100% of all donations to the charity!
Does that sound complicated? Don't worry! There is an easy-to-follow guide to make sure that each bake sale is a success. And as always, the PCBakers Organizers are available to answer any last-minute questions.
How can I participate?
You can help out however you want- baking something, bringing something to drink, helping to advertise future events, helping to run a bake sale, proposing a charity for a future bake sale, or anything else you think would be helpful! The PCBaker crew is over 50 members, and we are still growing, but we still need more people to propose future bake sale events! If you decide to join the PCBakers, this doesn't mean you are forever obliged to participate in every single bake sale- you can choose if/how you wish to participate however you please :-)
If you're ready to start (Yay!) you can sign up to our Google Group mailing list. This is where you can propose a charity for a future bake sale, volunteer as a baker or to help run the bake sales, and get notified of all upcoming events. You can find the PCBakers Google Group here; once on the Google Group page, click on "Ask to join group" and we will approve your request as soon as possible. We also have a WhatsApp group if you want to join that as well!